TV magician Willi Auerbach – THE MAGIC MAN
Experience the magic of Willi Auerbach, the renowned German magician and illusionist, as he takes center stage on various TV programs. His captivating performances have been featured on popular German television stations such as ZDF, SWR, and RTL. In April 2021, he wowed audiences worldwide with his appearance on "Penn & Teller: Fool Us". Later in October 2021, he amazed viewers on the Italian TV show "Tú sí que vales". In January 2022, Auerbach and his team recorded a show for French television called "Games of Talent".
Willi Auerbach has already made a name for himself with his impressive television appearances, and he has caught the attention of many exciting international formats. For instance, he is a perfect fit for the popular "America's Got Talent".  Lets see, what the future brings for this talented magician and illusionist!
To learn more about his past television performances, you can browse this site for information on his captivating shows he had already done.
Game of Talents

–

French television
Experience the magic of Willi Auerbach as he takes to the stage in the French show "Game of Talents" on TF1. This exciting program was broadcast during prime time on Saturday, July 16th, 2022 on France's premier television channel. "Game of Talents" originated as an American game show, first airing on FOX in 2021, and has since been adapted and broadcast in several other countries. Let's experience THE MAGIC MAN levitates like in the movie Matrix!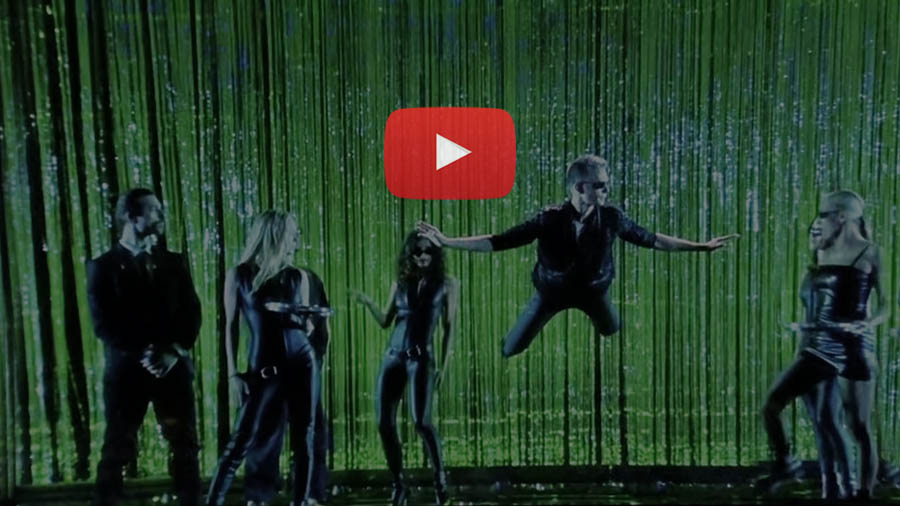 Penn & Teller "Fool Us"
Prepare to be captivated by the mesmerizing performance of illusionist Willi Auerbach as he appears on "Penn & Teller: Fool Us". Watch as he and his magic assistant Elena take the stage to perform their incredible flying illusion act, and see if they can amaze the two Las Vegas master magicians.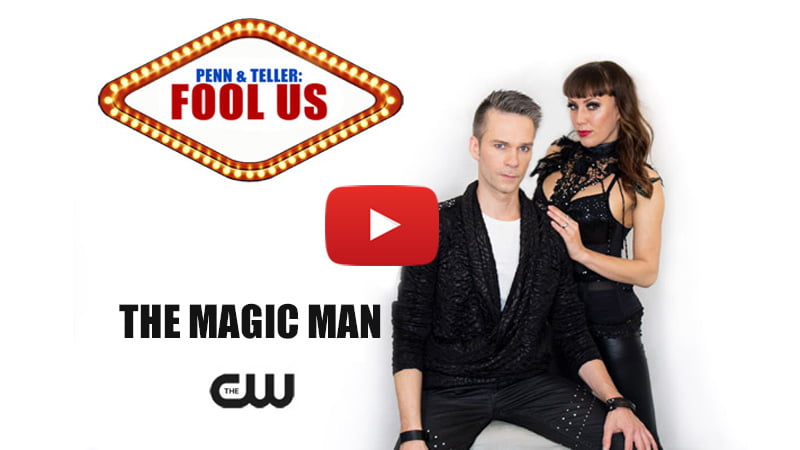 TV production for "Tell the truth"
In January 2019, the SWR TV station in Baden Baden recorded an episode of "Tell the Truth," a guessing game show hosted by Michael Antwerpes. The episode featured Willi Auerbach as a candidate, who later wowed the audience with his magic tricks in the television studio. The episode aired on the third channel on Monday, June 3, 2019.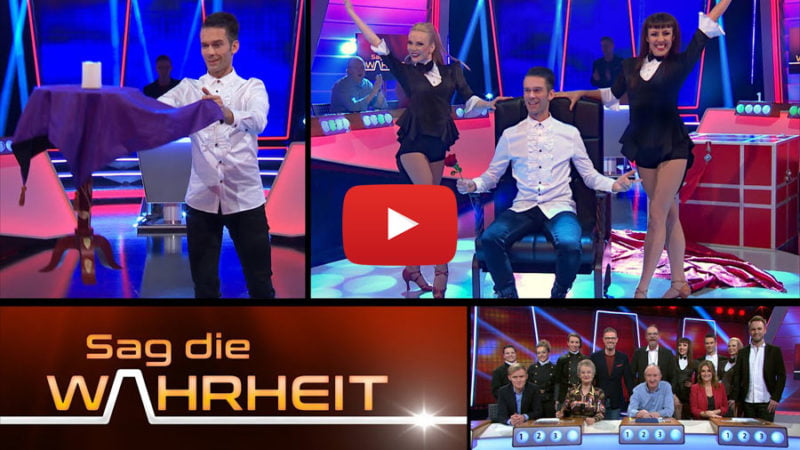 "Tú sí que vales" – Illusionist in Italian TV Show
Zero Gravity: Magician Willi Auerbach performed his impressive FLYING ILLUSION on the Italian television show "Tú sí que vales" . The performance left the audience in awe and showcased Auerbach's skills as a magician.

SWR – contribution in "SWR Aktuell"
SWR television accompanied the MAGIC MAN to a show. The report, which was broadcast in 2017, also deals with the participation in the German Championship of Magic, in which Auerbach took second place in the category large scale illusions.
ZDF – tv appearance in folk music
broadcast
MAGIC MAN conjured up together with Carolin Reiber on live ZDF television. He performed a magic trick with the famous moderator. This live broadcast was shown on television on a Sunday evening in 2004. The audience rating was an impressive 6.8 million viewers.
RTL – television show "Guten Abend RTL"
At an event, held by the skeptics, Willi Auerbach performed his prediction illusion. A team from "Guten Abend RTL" was there to record the magicshow.

More TV appearance of Willi Auerbach
Since now the German illusionist appeared in several shows in Germany. Most of the time with stage illusions or stand up magic. With his Flying Illusion he is performing most of the time for corporate events. But more and more TV requests are coming in from all over the word. Maybe in near future there will be some big projects together with the magic assistant Elena. Would he be able to fool Penn & Teller in the tv show Fool Us. Follow the magician in the social networks to not miss any news.
Magician from Germany offers shows for TV
If you are interested in booking the magician for a TV show, please do not hesitate to contact us. We perform worldwide and we can create special shows which fit perfectly to the format of the television show. Our large scale illusion show is very special and contains also the FLYING ILLUSION Levitation effect.

Television and magic
Magic on television requires a different framework than shows on stage. Thanks to his experience, the MAGIC MAN can offer magic that goes well with this medium. Here you find a video where Auerbach performs with hist stage illusion:  MAGIC SHOW ON TV
# Magician # Pen & Teller # TV Shows # Flying Illusion # illusionist # Willi Auerbach # FoolUs
Here is an overview of my magic show offers: