variety shows
The magician, who comes from Germany, also offers his shows for worldwide variety events. For example, the magician's competition number, with which he took part in the 2018 World Magic Championships in Korea, is a good variety act. This performance has a duration of 7 minutes and is a mixture of strong stage effects developed by the artist himself, which are presented with an entertaining and funny story.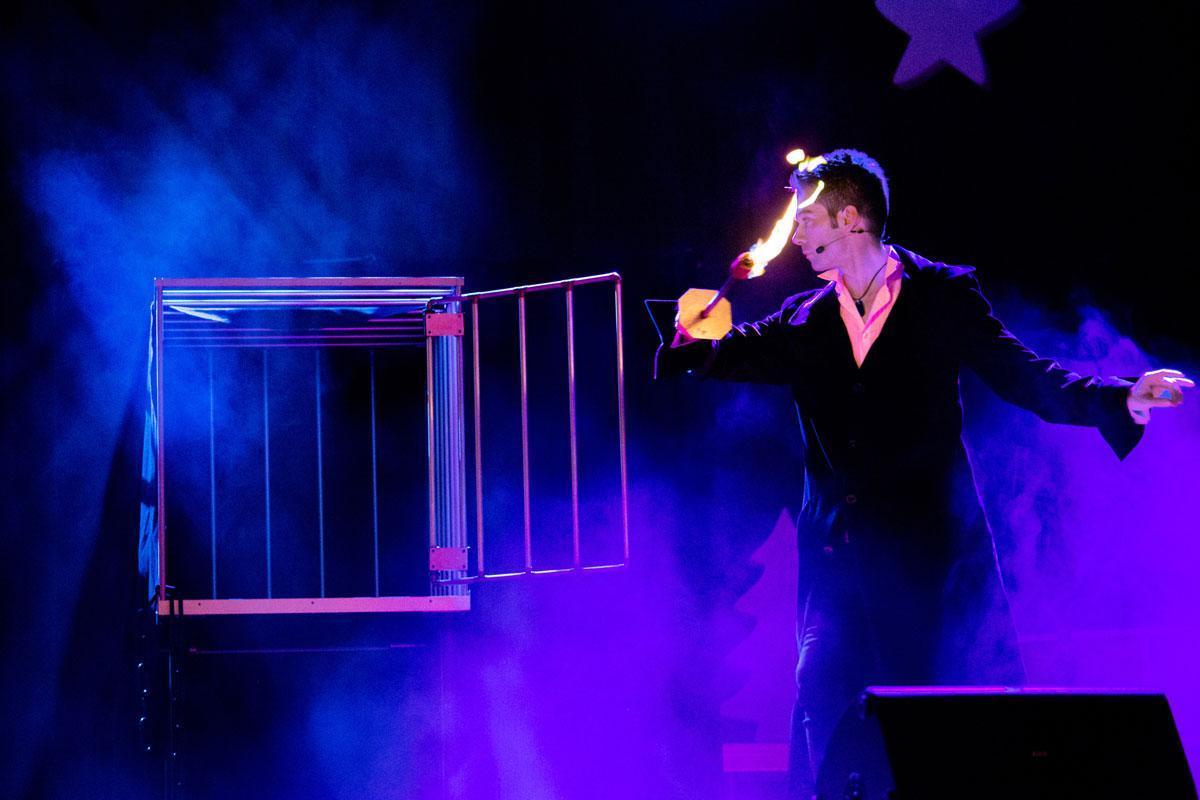 The effects are clearly visible from afar and can therefore also be shown in front of a very large audience. But other elements from the MAGIC MAN illusion show can also be put together as a variety block.
Magical variety entertainment
The MAGIC MAN variety show can be individually adapted and is therefore suitable for various gala events. Depending on the space on the stage, the MAGIC MAN can put together different acts. Feel free to ask without obligation and receive an individual offer for your variety evening.
More information about the incredible magicshow of Willi Auerbach on this site:  MAGIC SHOW OFFERS

Here is an overview of my magic show offers: