magician for bigger events
The medium show program consists of stunning magic effects with larger props and therefore also suitable for company events with a large audience. The charming assistant of the magician is an extra highlight. Depending on the event, the magic show can be composed individually.
Nothing seems to obey the laws of nature:
Dancing canes and floating stone balls are also part of the show as well as a gripping mental magical trick in which the mentalist hides a sharp spit under a mug and finds it again with the power of thought. In another trick the MAGIC MAN predicts the future: for example, the outcome of a football game, a golf tournament or the lottery numbers of the next draw. Send a request for the professional magician now.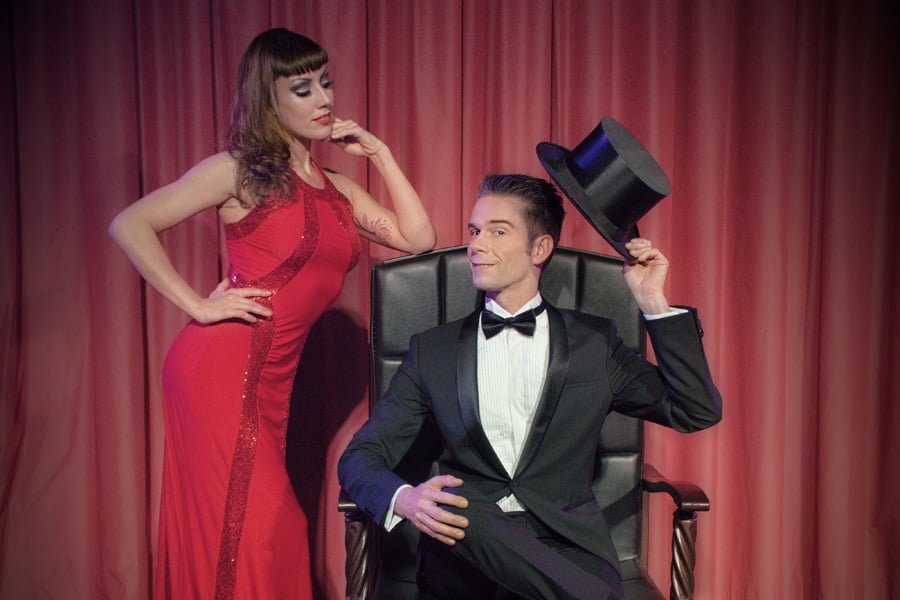 This show is done according to your specific needs so it will fit perfectly to your event. The duration of the performance is between 20 and 40 minutes and the show is suitable for a large audience.
Birthday celebrations and weddings
You need a bigger show for your event?
-> Go to the stage illusion show
Here is an overview of my magic show offers: