corporate magician for your event
You want to leave a lasting impression at your next event and impress your clients? The magic show by THE MAGIC MAN  is suitable for business events of all kinds, whether an event for business partners, employees, customer event, fairs, meetings or anniversaries – this magician is your competent partner for Business Events.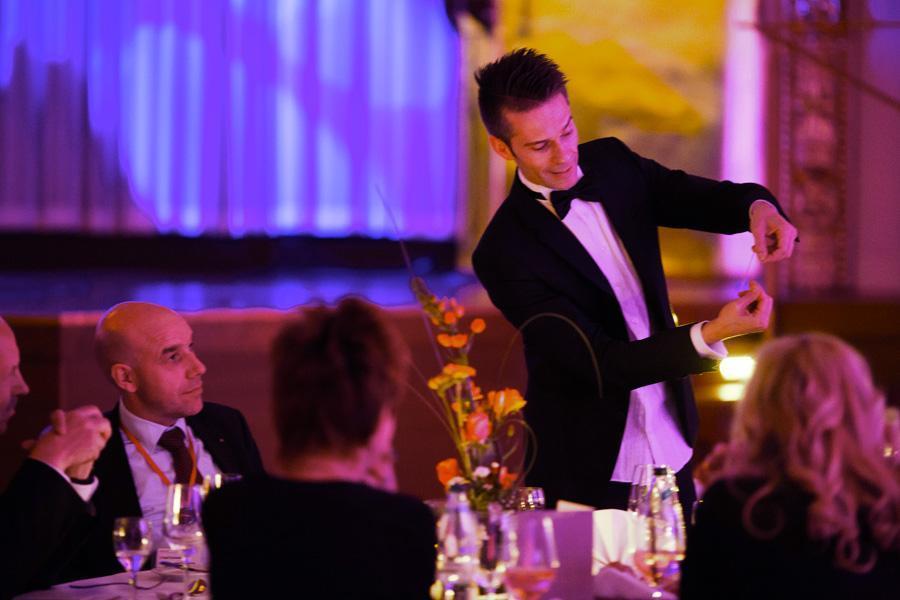 Business magician for companies
You want to offer your audience a show that entertains, but also presents your products optimally?  With his Business Magic Show the MAGIC MAN organizes a successful evening with information and entertainment.
Willi Auerbach uses your products in his magic performance and incorporates them into the show making it an optimal presentation. The magician already performed for the German Opera Ball, also for the televison program of the ZDF Superhitparade of folk music and for many other companies.
The magician creates his program according to your needs. Request a non-binding offer.
Here is an overview of my magic show offers: