Flying Illusion by THE MAGIC MAN
See the Illusionist THE MAGIC MAN aka Willi Auerbach levitate on stage! Experience how the magician floats through the air. An old dream of mankind. The flying magician from Germany is performing one of the greatest magic effects ever.
You can

book THE MAGIC

MAN

with this magical effect: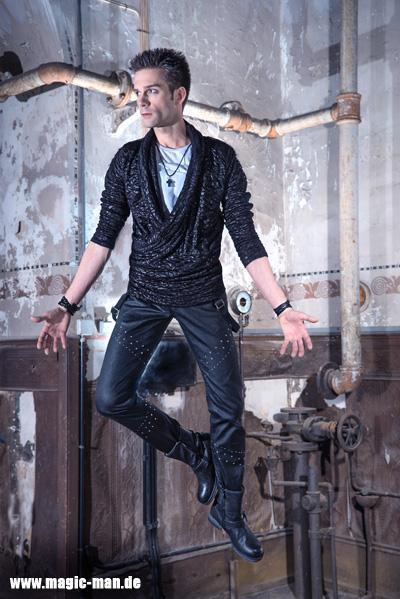 If you need more information:
Call:    +49 177 4205432
Mail:   info(at)magic-man-show.com
Hovering fascinated humankind ever since. The Flying Illusion is a great magical effect. The magician flies above the stage, floating as if  there would be no gravity . This magic illusion of Willi Auerbach is very impressive! Check out the flying man videos on YouTube. Performed by the flying illusionist.
The real flying illusion created by the German magician Willi Auerbach:
A zero gravity magic illusion made by the illusion constructor and magic trick builder Willi Auerbach from Germany. If you would like to get more information about THE MAGIC MAN and Willi Auerbach, you can check out the rest of this website. Of course you can also write your question to the flying magician by mail: Show request
Don't forget to follow the illusionist in the social networks like FACEBOOK. Willi Auerbach – THE MAGIC MAN is born in Germany and lives in the southwest of this country near Freiburg & Basel. If you are speaking German you can also visit the German version of this magic show website. Just follow this link to get more detailed information: Flying illusion – German Website.
Check out the new VIDEO of this magical effect:
Did you see magicians levitate in TV Shows or on YouTube? THE MAGIC MAN presents his FLYING also in his stage shows. If you would like to see when and where he performs, check out the German Website of the hovering magician. Here you will find the list of public Shows and of course more videos of the flying illusion performed by the German magician and illusionist: Flying Illusion.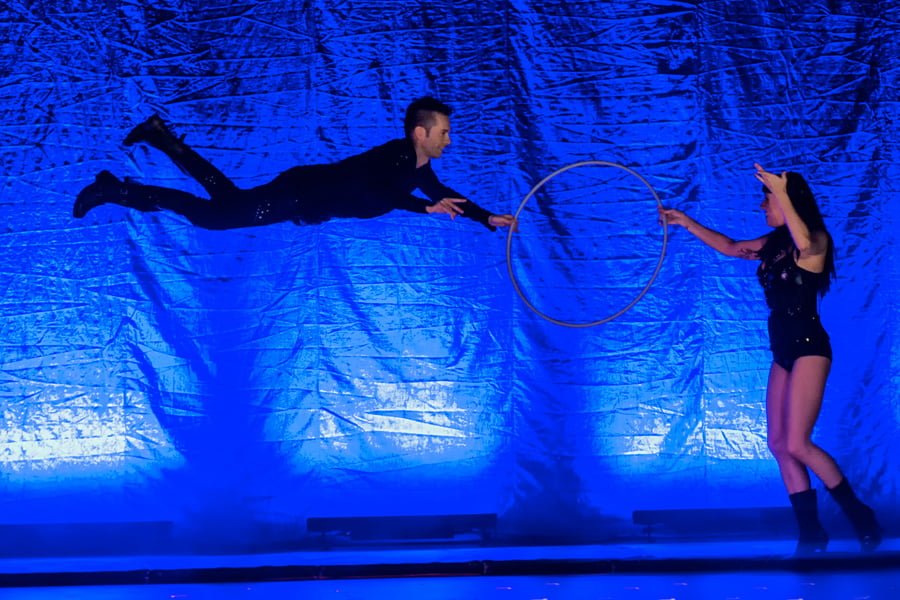 FLYING ILLUSION "Floating Effect": LEVITATION PROJECT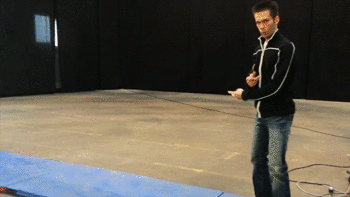 New magic effect of the magician - a great hovering flying trick!
Rehearsal

in

factory building
A magic trick, like the incredible levitation of the German illusionist THE MAGIC MAN, must be rehearsed. If you ask your self, how magician fly in air: Its a lot of practice. Here are some pictures of how the magician is rehearsing. See the floating and levitating man doing his work:
Flying magician is performing his levitation trick
Levitation rehearsal video:
This is a rehearsal video of the flying magician. MAGIC MAN was rehearsing the flying illusion in a daylight situation in a factory hall. The illusionist Willi Auerbach is flying in air, as if there is no gravity. Would this magic trick fool Penn & Teller in the tv show Fool Us? The flying magician would love to find this out.
Keywords:  #flying #fool us flying illusion #flying illusion #levitation #zero gravity #float #fly #trick #magician #illusionist #illusion #flying magician #penn & teller
Here is an overview of my magic show offers:
magician for smaller events

2020-11-26T01:02:26+01:00

magician for bigger events

2020-11-17T19:30:17+01:00

stage illusion magic show

2021-01-02T15:42:18+01:00

close up magician

2020-11-17T21:19:23+01:00